At Aesthetic Family Dentistry in Virginia Beach, we've invested in the latest technology to make your visits quicker, more efficient, and as thorough as can be. Learn more about the implements that we may use during your visit.
---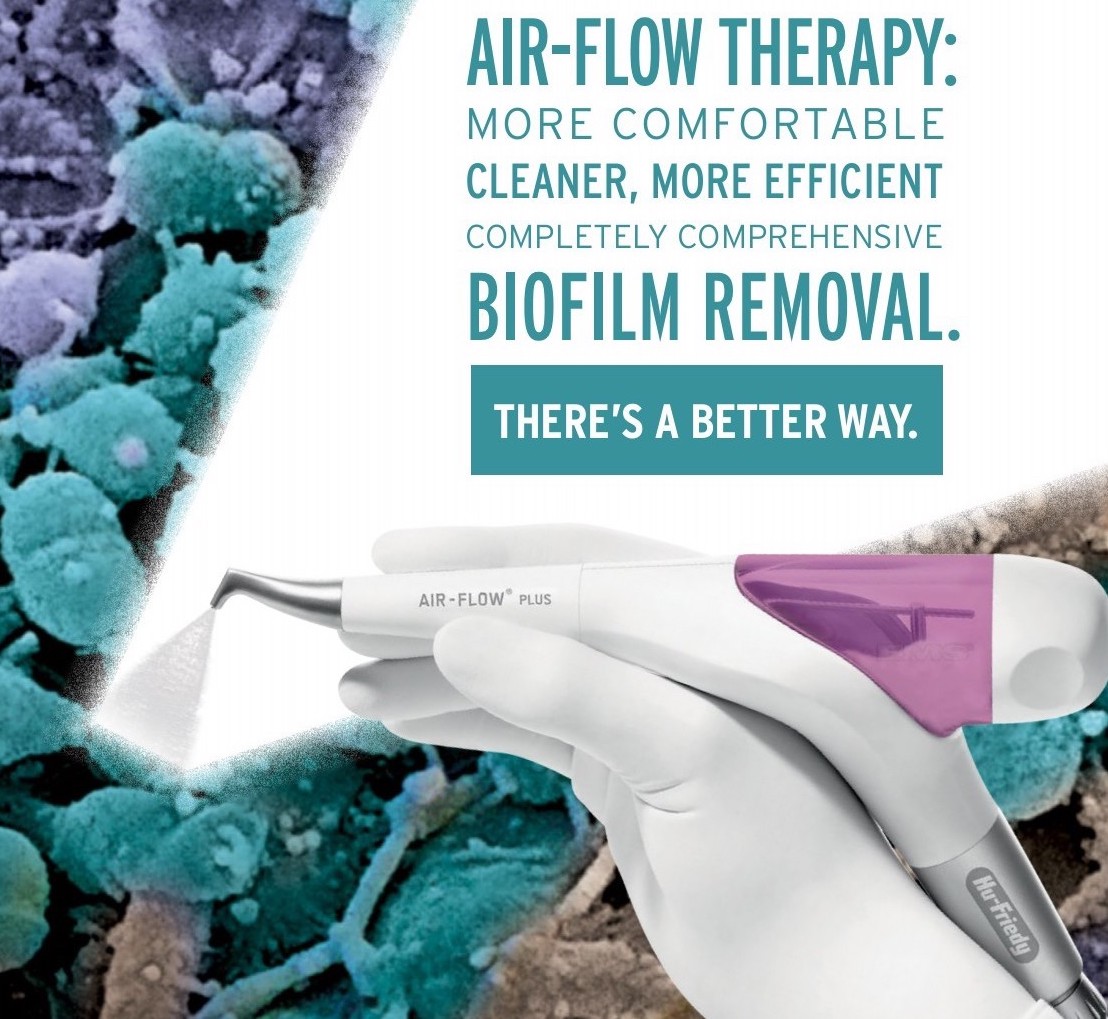 Biofilm Management with Airflow
This hygiene treatment effectively removes stains on the front and back of teeth by using a fine jet of compressed air, water, and fine powder particles. The treatment is given in the least invasive way with the highest level of comfort, safety, and efficiency.
---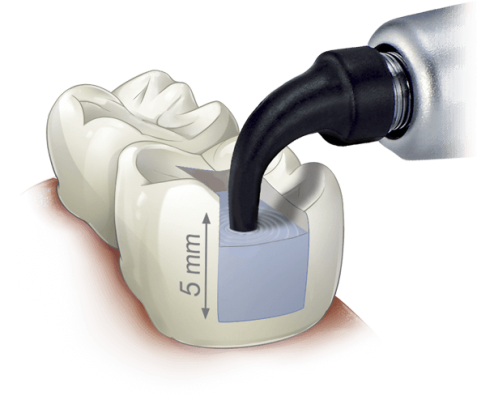 SonicFill
SonicFill is the only easy to use, sonic-activated, bulk fill dental composite system for posterior restorations that requires no additional capping layer. Now you can go from placement to a polished restoration in less than 3 minutes on cavities as deep as 5 mm.
---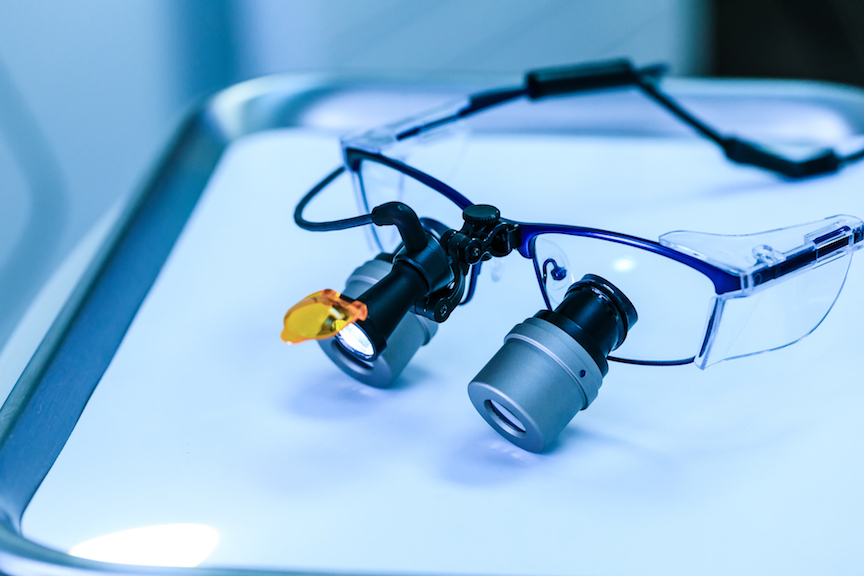 Magnification Loupes
A Magnification Loupes is a simple, small magnification device used to see small details more closely and allows your dentist to see fine details that may go unnoticed to the naked eye. A better and enlarged view of the treatment site automatically results in more precise dental work. We're better able to see the shapes that we're carving or preparing in the natural teeth as well as in the final restorations that we provide. We're also better able to make more accurate and complete diagnoses of what is occurring in each patient's mouth.
---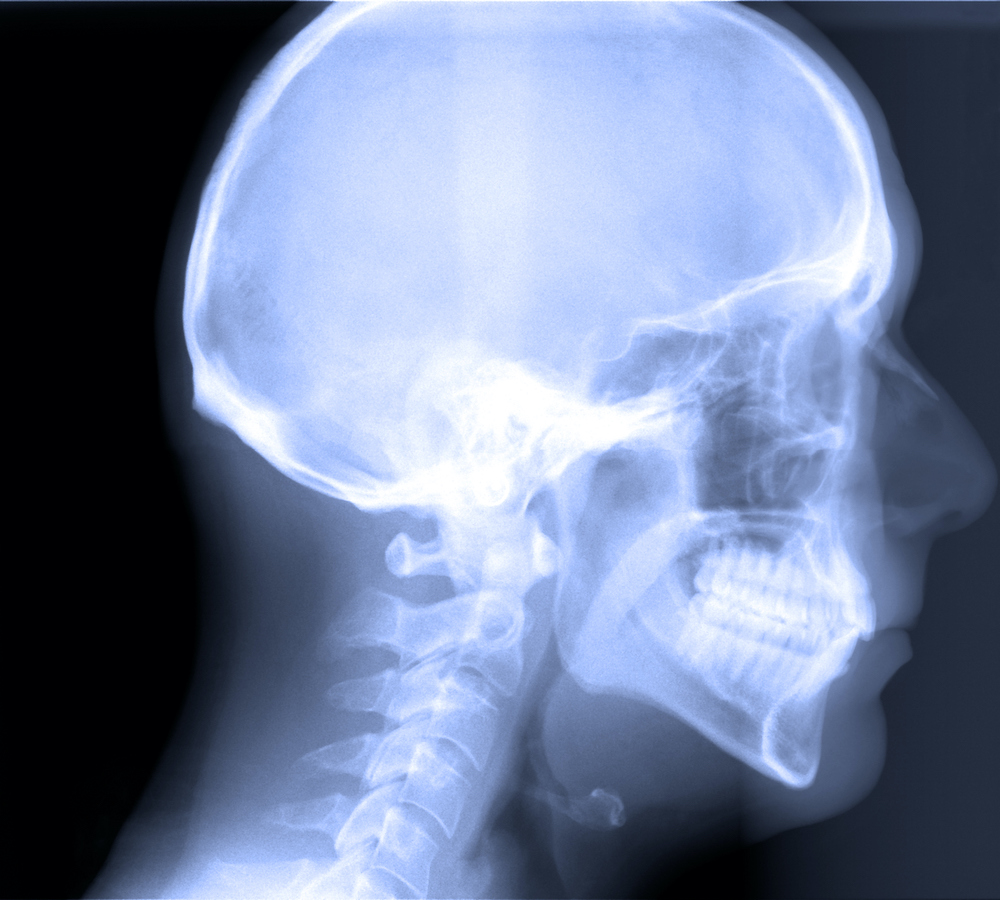 Cephalometric X-Ray
This unique tool allows your orthodontist/dentist to capture a complete radiographic image of the side of your face. Cephalometric X-Rays are usually taken with a panoramic X-Ray machine with a special attachment providing views of the side profile of the face, the jaw in relation to the cheekbone, information about "bad bites" or malocclusions, and allows measurement of the teeth. All of this information assists in orthodontic planning.
---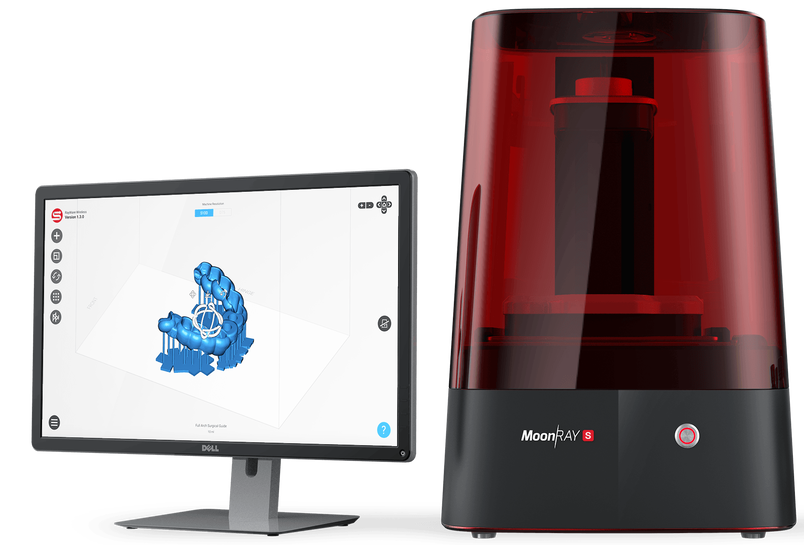 Moonray Digital Printer
With our Moonray Digital 3D Printer from SprintRay Inc., we have the ability to print models, surgical guides, and other useful tools in office. This precise, flexible device can improve the quality of dentistry we can offer. For example, we can take digital scans of your smile and print a surgical guide, making procedures like dental implant surgery safer and more accurate.
---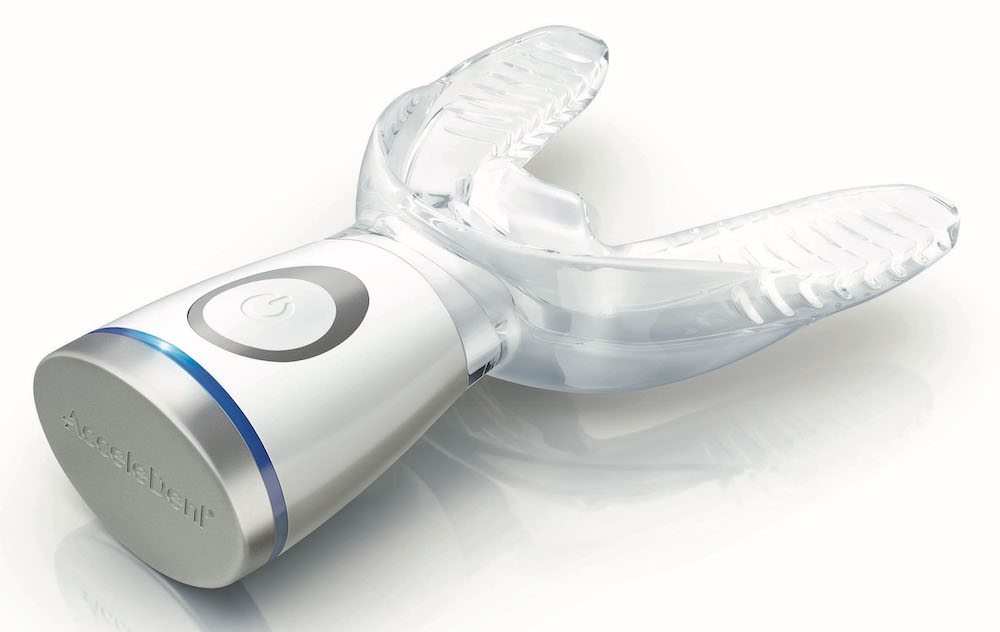 AcceleDent® Speeds Up Orthodontic Treatment by up to 50%
Traditionally, for a patient being treated with Invisalign, clear, or conventional braces, tooth alignment is achieved by exerting a constant pressure on the teeth and thus stimulating bone remodeling. With AcceleDent®, a comfortable electronic mouthpiece device, this remodeling happens at a faster rate. It has also been shown to make the orthodontic experience more comfortable by decreasing tenderness during treatment. The mouthpiece is worn for 20 minutes every day during the orthodontic treatment and delivers a series of evenly distributed, high-frequency micro pulses to the upper and lower jaws. With a feeling similar to the vibrations felt using an electric toothbrush, these micro pulses increase the blood supply to the site by stimulating the soft tissue and bone. In turn this speeds up the remodeling of the jaw bone.
---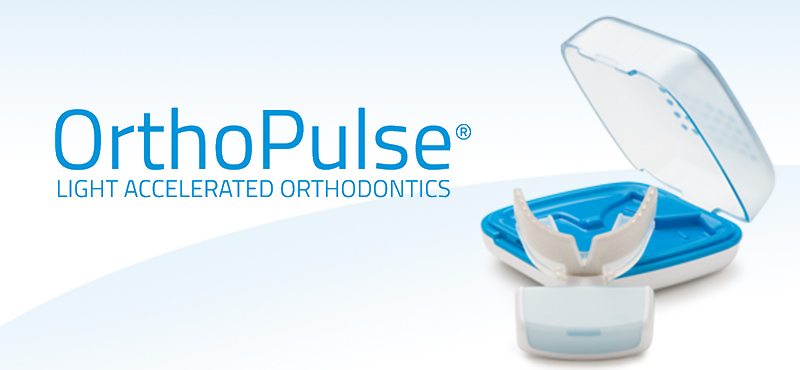 OrthoPulse® Speeds Up Orthodontic Treatment
OrthoPulse® is the first device of its kind cleared by the FDA for use with both braces or clear aligners. It uses low intensity near infra-red light technology to stimulate the bone surrounding the roots of your teeth and gently facilitate orthodontic tooth movement which may reduce orthodontic treatment time. It's fast with just one convenient self-treatment session of 10 minutes a day. It's also safe - it's based on a clinically proven technology that has been used in medicine for over 60 years and documented in over 3,300 published research articles. Most of all, it's easy. Its elegant and simple design makes it easy and comfortable to use at home without changing your daily schedule.
---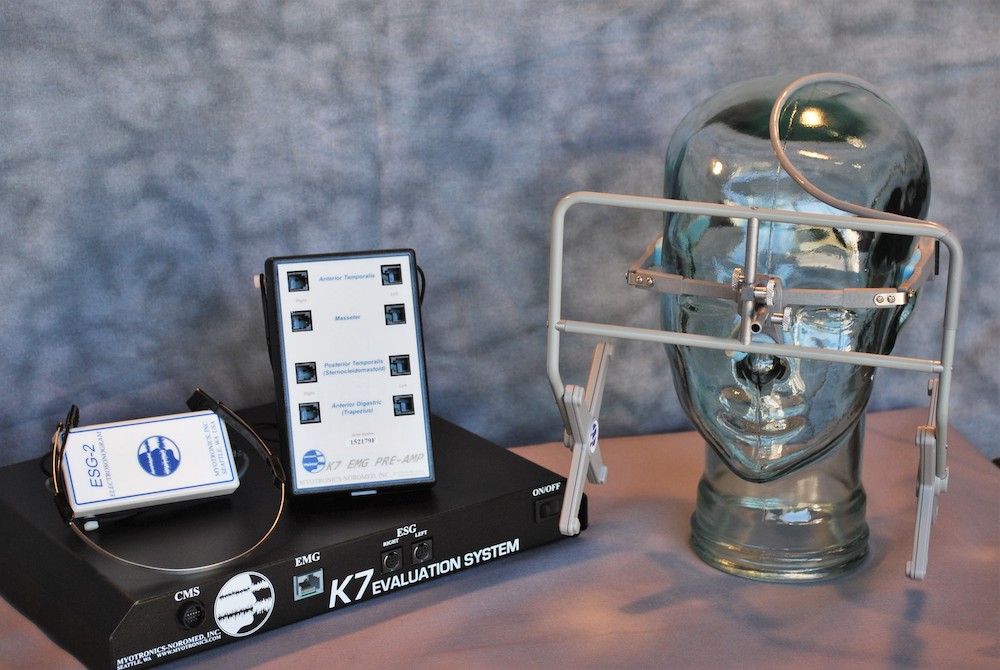 K-7 Neuromuscular Tracking Technology
Using this revolutionary science, we can deliver low-frequency electrical impulses to the jaw muscles. These neuromuscular impulses cause the jaw to relax in its ideal position so that the cause of your TMJ dysfunction can be diagnosed. If your dentist finds your dysfunction stems from a bad bite, he will recommend a treatment course which may include further neuromuscular therapy, an orthotic mouthguard, or, for severe cases, possibly bite reconstruction.
---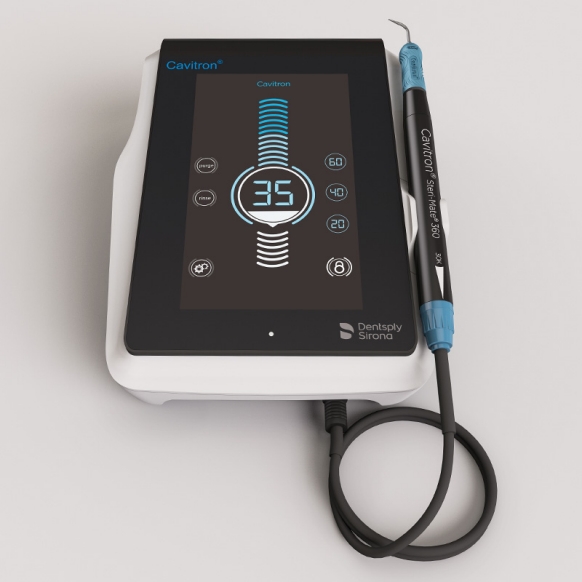 Ultrasonic Scaling
The Cavitron® Ultrasonic Scaler is a dental hygiene tool that uses high frequency sound waves to disinfect and clean teeth. This state of the art instrument has proven to be a very successful tool in removing tartar from both above and below the gumline. Instead of scaling the teeth with bulky hand scalers, we can use the Cavitron® Ultrasonic Scaler to gently vibrate the tartar away from your teeth. It's so gentle, it can be used without anesthesia.
---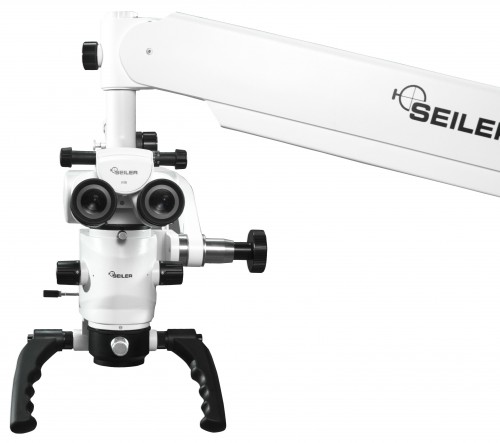 Dental Microscope
The Seiler dental microscope greatly improves our ability to see even the tiniest details inside a patient's tooth. It magnifies vision up to 25 times that of the naked eye and is useful in both diagnosis and treatment. We often use this tool for endodontic treatment as the root canal procedure takes place in a very small area of the tooth where precise accuracy is necessary to navigate through the intricate roots and canals thoroughly.
---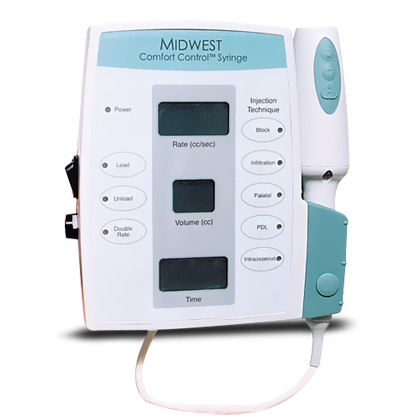 ComfortControl™ Syringe Offers Pain-Free Injections
Needle fears keep many people away from the dentist. Postponing the procedure because of this fear is common, but ultimately results in worsening problems and other serious oral health concerns. The ComfortControl™ Syringe is a pain free alternative to traditional anesthetic needles and syringes.
---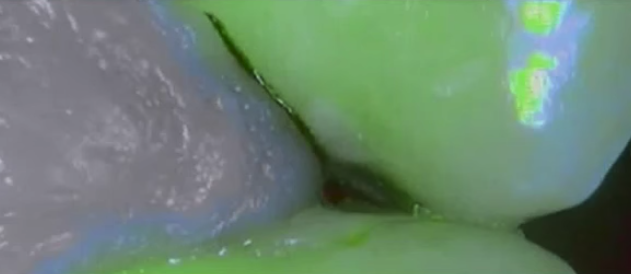 SOPROLIFE Camera for Detection
The SOPROLIFE Camera allows us to see easier with auto fluorescence technology showing tooth decay at different stages of its development. It allows us to differentiate healthy from infected tissue in order to excavate only the tissue that needs to be removed.
---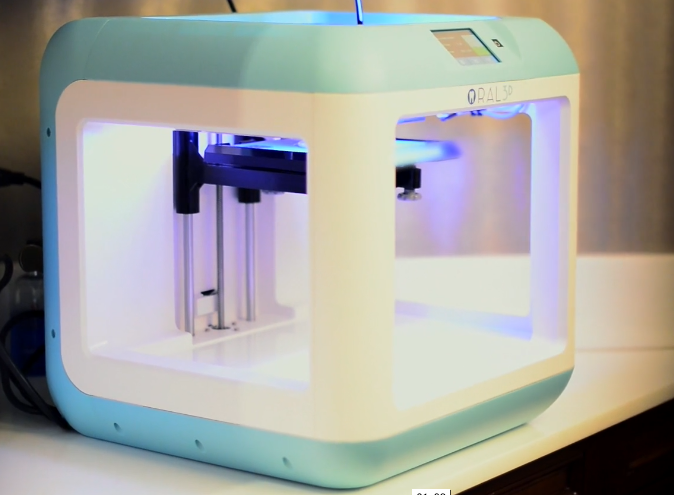 ORAL 3D Printer
Our ORAL3D Printer enables us to create a three-dimensional model of our patients' mouths through the use of Cone Beam Imaging. With this technology, we can physically show hard and soft tissue defects and carefully plan & prepare surgeries with more precision and comfort.
---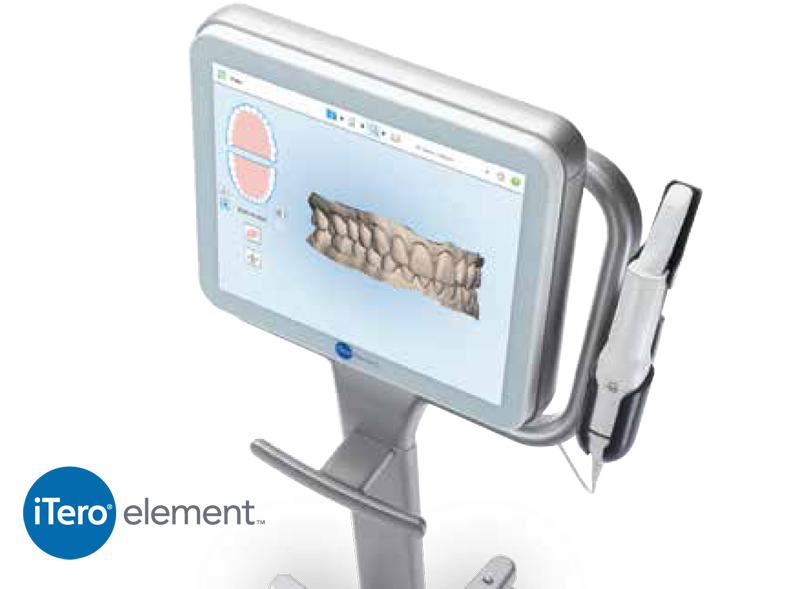 iTero® Element™ Digital Scanner for Impressionless Scanning
The iTero® Element™ makes it possible to create digital impressions for orthodontic procedures such as Invisalign®, crowns, and implant procedures in just a couple of minutes without the need for messy putties or the discomfort associated with other impression techniques. We're able to take a highly accurate, digital 3D image of the individual characteristics of your tooth surfaces and gum tissue. There's also a built-in simulator that allows us to create a simulation of what your teeth may look like in a straighter, corrected position so you can see how the treatment can improve your smile before you even get started!
---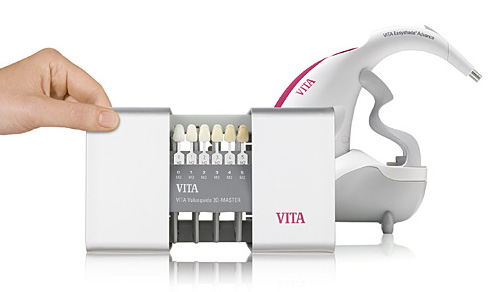 Computerized Shade Matching
The VITA Shade Guide serves to accurately determine your tooth shade resulting in the most natural restoration. It achieves this with a precise, complete determination of tooth shade with two established systems suiting any needs from standard dental prosthetics to highly aesthetic restorations.
---
Piezo® Ultrasonic Surgical Drill
The Piezosurgery® Drill is an instrument that can be used in bone surgeries like pre-implants, wisdom teeth extraction, and sinus lift procedures. It uses an ultrasonic vibrating tip and water rather than a rotating drill, so it's more precise, faster, and accelerates healing times.
---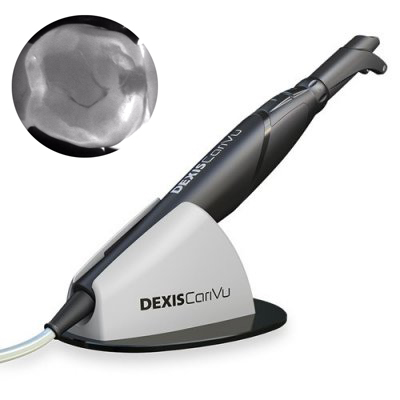 CariVu™ Caries Detection
This device uses patented transillumination technology that makes enamel appear transparent allowing your dentist to see through the tooth, exposing the structure and the development of any carious lesions. These images read like familiar X-Ray images without using non-ionizing radiation which makes it ideal for children, pregnant women, and other patients who are X-Ray averse.
---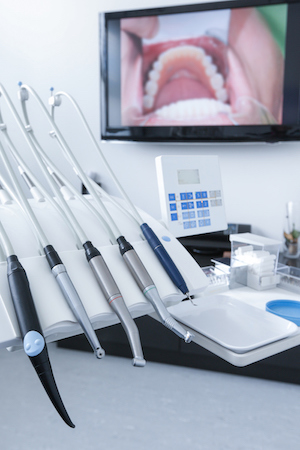 Rotary Endodontics
Rotary Endodontics is the procedure in which a power driven instrument is used for root canal treatments. The use of these instruments allows for more accurate cleaning and shaping of your root canal, thus allowing it to be filled easier and with more predictable results. This technology also dramatically reduces post-operative sensitivity, time spent in the dental chair, and discomfort compared to conventional endodontic treatment.
---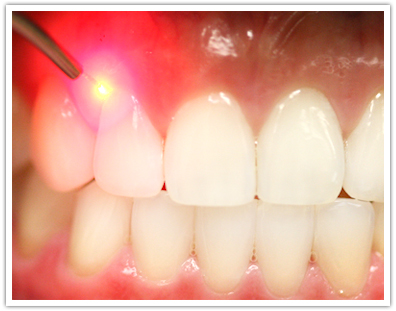 Laser Dentistry
Laser Dentistry uses laser energy and a gentle spray of water to perform a wide range of dental procedures without the heat, vibration, and pressure associated with the dental drill. The laser also sterilizes the affected area and seals off blood vessels which minimizes the chance of infection or bleeding.
---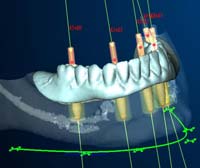 Computer Guided Implant Surgery
In the past, radiographic images used to place implants were two dimensional providing a reasonable estimate of bone height, but no information on bone width. With Computer Guided Implant Surgery, we can get detailed 3D visualizations in order to place implants with increased precision.
---
Formlab 3D Printed Surgical Guides
Our planning software allows us to plan implant cases based on Cone Beam or CT data and to obtain precise drilling templates for use during implant insertion. After we take the existing bone and the planned prosthetical position into account, the next step is to export the digital model into our in-house Formlab 3D desktop printer and instantly prepare it for printing.
---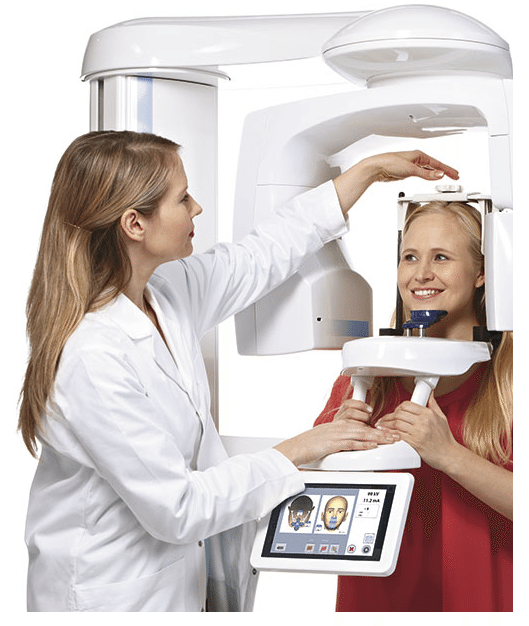 Planmeca Ultra Low Dose™ 3D Scanner
The current emerging standard of care in dentistry and dental implantology is the use of three dimensional X-Ray studies. These images allow us to collect the needed and highly valuable diagnostic information to best plan and deliver dental and surgical care. Cone Beam imaging delivers quicker and easier image acquisition - a typical scan takes only 20 seconds.
---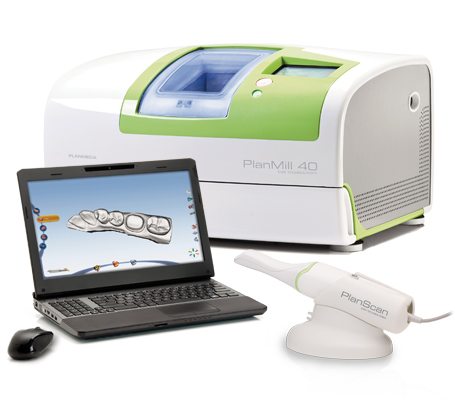 Planscan E4D 3D Same Day Crown
We offer E4D® Technology to provide our patients with Same Day Restorations. With this technology, we're able to take a photo scan of your tooth with a special laser camera that safely captures the anatomy of the prepared tooth and renders it as a three dimensional image. The E4D milling system shapes your restoration from a high-strength, metal-free ceramic or composite block in shade we've matched to your smile.
---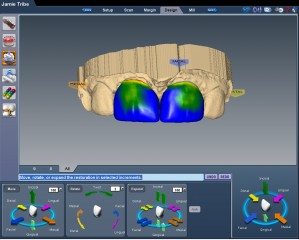 DIAGNOdent Laser Cavity Detection
DIAGNOdent is an advanced laser technology that helps us find tooth decay more accurately and reliably in its earliest stages before it causes more widespread damage. This hand piece scans your teeth with harmless pulses of laser light.
---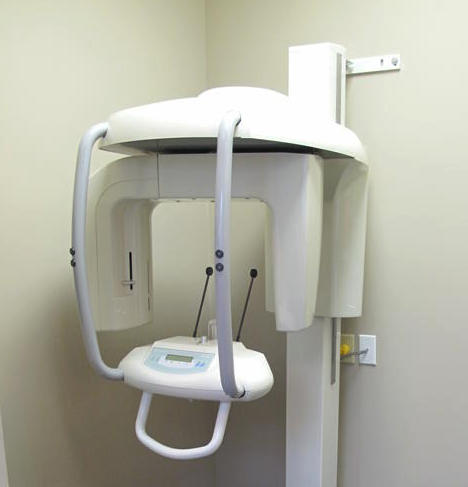 Panorex Digital X-Rays
Much like a panoramic picture, the Panorex X-Ray provides a full view of your entire oral cavity. It's a single picture of all your teeth and surrounding bones taken at one time rather than several smaller pictures we have to piece together. It also exposes parts of your jaw that can't be seen with traditional dental X-Rays.
---
Low Dose Digital X-Rays
Radiographs are essential, preventative, diagnostic tools that provide valuable information not visible during a regular dental exam. Digital Radiography uses digital X-Ray sensors to replace traditional photographic X-Ray film and produces enhanced computer images of teeth, gums, and other oral structures and conditions.
---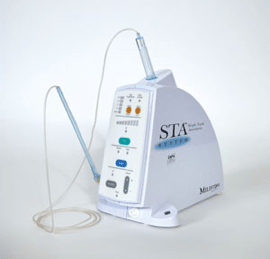 The Wand
We often get comments on how painless and gentle treatments are in our office. This is in part due to "The Wand" painless injection system. The Wand is a computer-controlled anesthetic distribution system that is designed to prevent any pain at all. It evenly distributes anesthetic to the exact part of the mouth being treated with accuracy.
---
DentalVibe® Pain-Free Injections
The DentalVibe is another method of delivering anesthetic in a pain-free method. It applies a light vibration to the tissues around the injection site to block the feeling of injection from being perceived by the brain.
---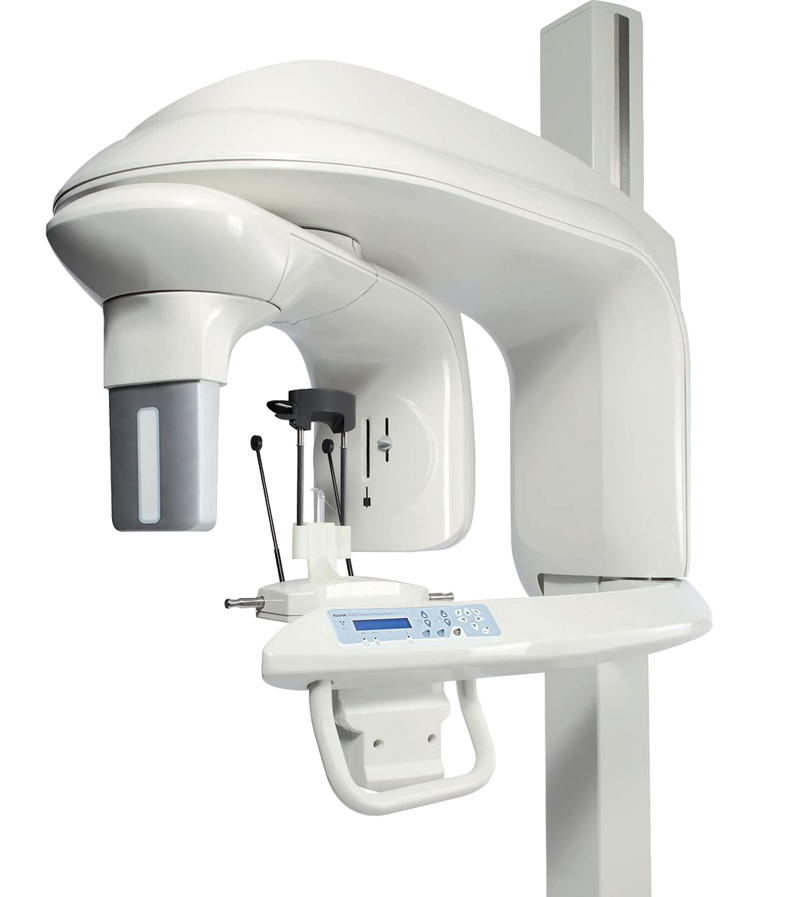 Dental CBCT Scan
Our Carestream 3D Cone Beam Imaging System allows us to take 3D CT Scans quickly and easily to ensure accuracy in every procedure.
---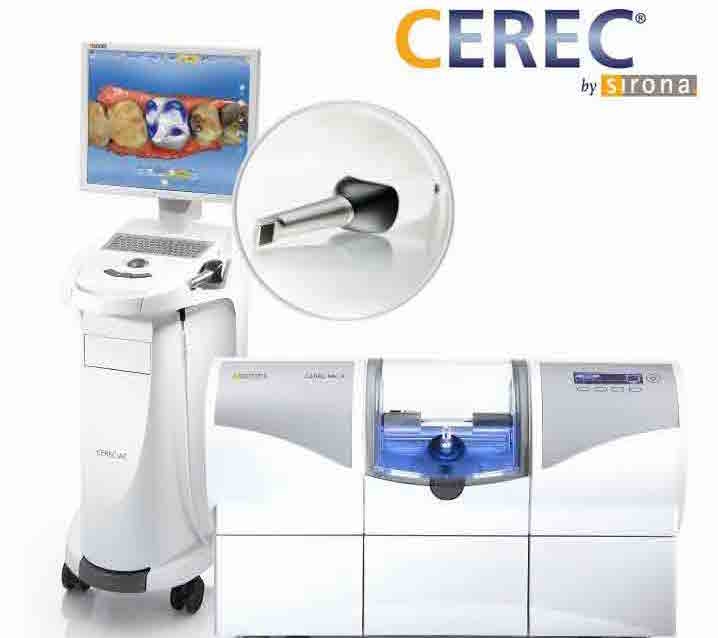 CEREC 1 Visit Tooth Restoration
CEREC Technology allows us to take a photo scan of your tooth and render a three dimensional image that is immediately delivered to to our CEREC milling system. This means that we're able to make crowns in-office in only one visit.
---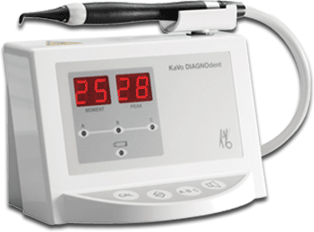 The Laser Scanner Provides Early Detection of Cavities
With the intra-oral camera, you can see for yourself what work needs to be done on what teeth. Together with your dentist, you can make informed decisions about your oral health and work as a team.
---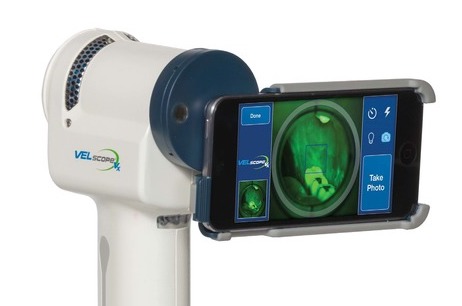 Early Detection for Oral Cancer
We use the VELscope™ for screening and early detection of oral cancer. It's an FDA-approved, specially designed light that can immediately identify any unusual tissue.
---
Propel System - Invisalign in Half the Time
In our continuous effort to provide the best in orthodontic treatment for our patients, we are proud to offer PROPEL®. It's an advanced orthodontic technique that works with your aligners to fast track your treatment. It works with your own biology to stimulate the bone surrounding your teeth and helps the teeth move faster and more predictably.
---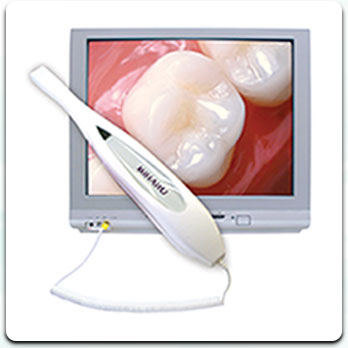 Intra-Oral Camera Lets You See For Yourself
This is another tool we use in order to collaborate. You can see what work needs to be done and work with your dentist to make an informed decision about your treatment.
---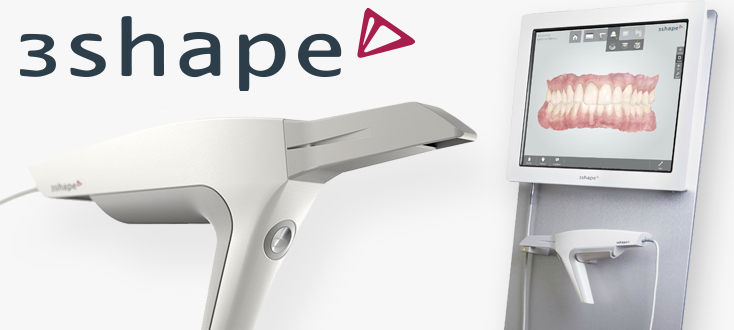 3M™ True Definition Scanner - Impressionless Scanning
The 3M™ True Definition Scanner makes it possible to create digital impressions in just a couple of minutes. Digital impressions are faster because they take less chair time and they don't require retakes to achieve the accuracy needed.
---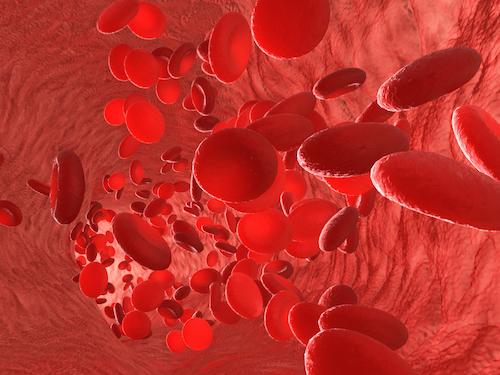 Platelet Rich Fibrin (PRF)
PRF is a by-product of blood that is exceptionally rich in platelets. Platelets perform several essential functions in the body, including blood clot formation and the release of growth factors that help to heal wounds. This stimulates the stem cells to produce new host tissue as quickly as possible. We'll first determine if you're a candidate for PRF treatment by taking a small blood sample. If you're a candidate, we'll apply PRF to the surgical area when your procedure begins to help expedite your healing and decrease the amount of discomfort following the surgery.