Get The High-Quality Dental Care You Deserve
Our goal at Aesthetic Family Dentistry is to help our patients achieve and maintain amazing dental health. By combining advanced technology with a gentle, friendly style, we're dedicated to helping the people of Virginia Beach maintain a lifetime of beautiful, healthy smiles. us today or simply fill out the short form below and we'll reach out to you about your personal dentistry needs!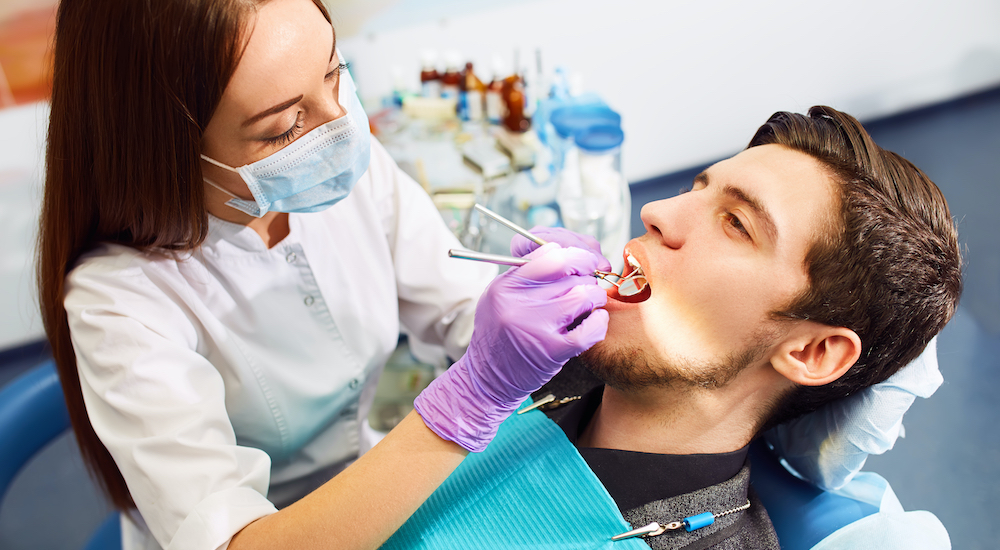 Love Your Dentist, Protect Your Teeth
Aesthetic Family Dentistry offers a diverse variety of options for building, protecting, and maintaining your oral health. We are proud to help our Virginia Beach community create lasting oral health and enjoy the confidence that comes with the perfect smile. From pediatric care to periodontal therapy, our modern facility and knowledgeable staff can help you with all of your dentistry needs.
Keep Your Gums Healthy
Gum disease (periodontitis) is one of the most common dental health issues in America, but it's also completely preventable. To help our patients avoid this issue, Dr. Saxton performs gentle scaling and root planing to clean around and underneath your gums, preventing bacteria from forming.
Routine Dental Exams
The ADA recommends that all people, children and adults alike, visit the dentist every 6 months. Alongside your regular brushing and flossing, our team performs a thorough cleaning of your teeth to remove plaque buildup and examine your jaw, teeth, and gums in order to keep track of your oral health on a regular basis. Prevention is always better than treatment, so routine visits are not something to overlook!
Digital X-Rays
Our use of digital x-ray technology reduces your radiation exposure and eliminates the use of chemicals. It's not just better for you, it's better for the environment as well! We'll look over your x-rays together on a computer screen to help you understand your needs so that you can make informed decisions about any treatment you may receive.
Experience Virginia Beach's Best General Dentistry Services Today!
Whether you're looking for a new dental office to care for you and your family, or you're suffering from gum disease, our team at Aesthetic Family Dentistry is happy to offer you quality solutions at affordable prices. We've helped dozens of families across Virginia Beach enjoy brighter smiles and better oral health, and we can help you be proud of your smile again.
Call us or just fill out the short form below to get more information on how we can connect you with dental services that are right for you!